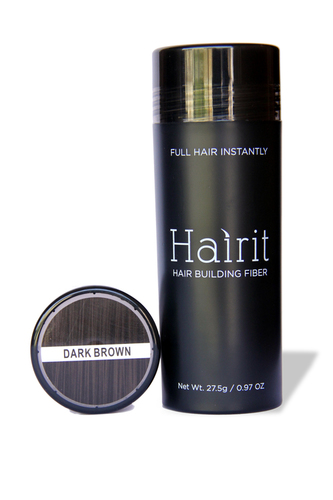 Product Description
Hair Fibers :
The hair building fiber is offered by us that is helpful in providing people the look of natural hair. The building fiber is applied on the head and makes the hair on the head look voluminous and naturally thick. It contains keratin and other chemicals that stick to the hair strands and make the hair look thick and naturally beautiful. The hair building fiber is absolutely safe for use and provides the solution for scanty hair and people suffering from hair loss. The fiber stays long and helps in making people look good.


We are exclusive supplier of HAIRIT HAIR FIBERS in India. HAIRIT Hair Building Fibers, which contains colored keratin protein, which matches with existing hair strands to instantly create the looks of naturally thick hair.
Available Sizes will differ from 0.42 oz / 12 gms to 0.97 oz / 27.5 gms.
Available Colour Variants are BLACK, BROWN & DARK BROWN.